Living the Retirement Lifestyle
As we approach retirement age, there is so much to look forward to—more time with family, visits with grandchildren, travel and more. At each of our continuing care retirement communities, we enrich the lives of over 400 residents in lovely and affordable cottages, villas and apartments. Our campuses offer neighborhood settings where residents can pursue active lifestyles with a safety net of health services at their back door. Our residents have a common desire: they want to enjoy a safe life that is productive, appreciated and involved.

Vibrant Life Plan Communities
At EveryAge, we believe it is possible to provide support for all members of the community, support that allows seniors to age gracefully, get the most out of each and every day, and feel secure in the knowledge that whatever comes next, we'll be there every step of the way.  Visit our communities!
Newton, NC
Abernethy Laurels
Enjoy the best of both worlds at Abernethy Laurels—country quiet, or city convenience. We are a 120-acre community that promotes purpose-filled living with a casual, friendly taste of Southern hospitality. But here, location is key. You have easy access to the culture and buzz of Hickory, Lake Norman, and Charlotte. Yet you're just as close to beautiful country like the Blue Ridge and Smokey Mountains. Ever wonder where people from Florida go on vacation? Many of them chose the idyllic area around Abernethy Laurels.
INDEPENDENT LIVING
ASSISTED LIVING
SKILLED NURSING
Thomasville, NC
Piedmont Crossing
It is hard to meet a stranger at Piedmont Crossing. The charming small town setting on a picturesque 61-acre site helps spark quick friendships. This affordable community attracts people who appreciate value and enjoy spreading the wealth of Southern charm. Our community is located in a friendly small town—Thomasville—and within minutes of the busy, culturally rich cities of Greensboro, High Point and Winston-Salem.
INDEPENDENT LIVING
ASSISTED LIVING
SKILLED NURSING
MEMORY CARE
HOME CARE
CHILD DAY CARE
Suffolk, VA
Lake Prince Woods
The future of retirement living is at Lake Prince Woods. Residents enjoy the amenities and the richness of life here. It's a lively community on a beautiful 172-acre lakeside setting in the southeast corner of Virginia, close enough to Norfolk and Virginia Beach, but far enough away to find small town charm. The living is easy and the lifestyle is comfortable. Cultural activities, educational classes and social events are found in abundance at Lake Prince Woods.
INDEPENDENT LIVING
ASSISTED LIVING
SKILLED NURSING
MEMORY CARE
HOME HEALTH AND HOSPICE
HOME CARE

Affordable Housing Communities
In seven programs across North Carolina, EveryAge proudly serves over 250 low-income seniors with affordable housing and support services. Our housing communities are a rewarding accomplishment and have been made possible through the Department of Housing and Urban Development (HUD).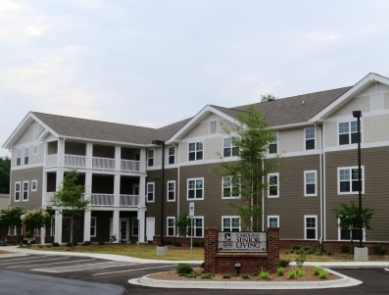 LEXINGTOn, NC
Carolina Senior Living
Carolina Senior Living, located in Lexington, NC, offers 30 spacious one-bedroom residential apartments. An added bonus for residents is living adjacent to an EveryAge PACE program, Carolina SeniorCare. The two programs work hand-in-glove.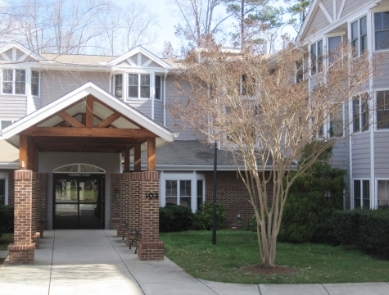 CHAPEL HILL, NC
Covenant Place
Covenant Place, in Chapel Hill, NC, was conceived through a partnership with United Church of Chapel Hill, Covenant United Church of Christ in Carrboro, and EveryAge in Newton, NC. The 42-unit apartment building opened in 1998 and has been operated by EveryAge since that time.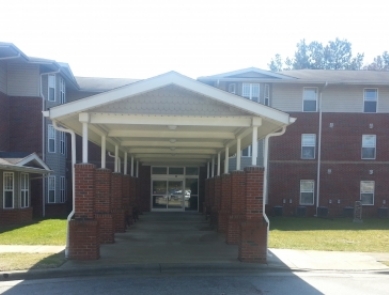 Durham, NC
St. Joseph's Place
St. Joseph's Place in Durham, NC, is a partnership between EveryAge and St. Joseph's AME Church, conveniently located next door. As a HUD-supported program, St. Joseph's provides affordable housing in lovely one-bedroom apartments for seniors.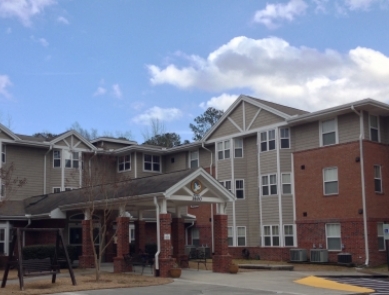 New Bern, NC
NOAH
NOAH (New Bern Older Adult Housing) offers apartment housing in a residential neighborhood rich with history and close to shopping and medical offices. NOAH is a supportive housing program funded by HUD for seniors (62 +) with limited income.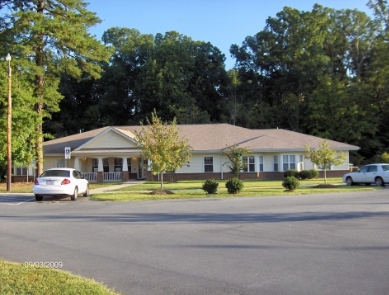 Albemarle, NC
Matthew's Place
Matthew's Place, Albemarle's supportive housing community, offers apartment living in a neighborhood setting for older adults (62+) with limited income. Amenities include large living spaces, fully equipped kitchens, and screened porches in each apartment building.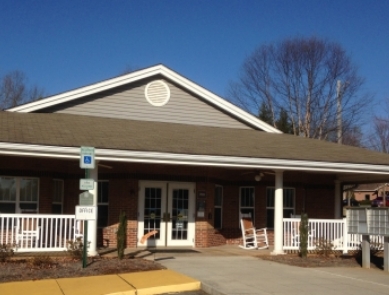 STATESVILLE, NC
Emmanuel's Place
Emmanuel's Place in Statesville, NC, is a supportive housing community designed as a neighborhood cluster. All apartments are ground floor with outdoor space and lots of windows. Residents are fortunate to be close to everything Statesville has to offer.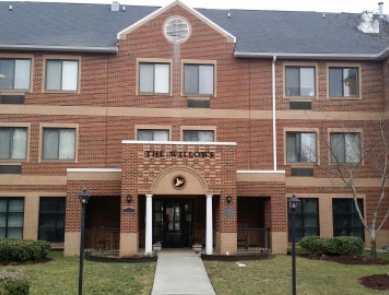 BURLINGTON, NC
The Willows
The Willows in Burlington, NC, opened in 1998 as an outreach of the First Reformed United Church of Christ next door. The Willows has been home to hundreds of residents in the years since and enjoys an excellent reputation as a supportive housing community in the central part of the state.
Stay in touch. Stay informed.
Complete the form to join our Priority List and to learn more about EveryAge communities and services. Our team is looking forward to connecting with you.